Getting started
Getting Help
Got a question, problem, or proposal for Fine? We're eager to assist. Here's how you can get in touch with us:
---
Contact us
Send us a message (in-app)
Reach out to Fine support by pressing F1 in the app and select the "Send us a message" option from the menu. You can also open the support menu from the left sidebar.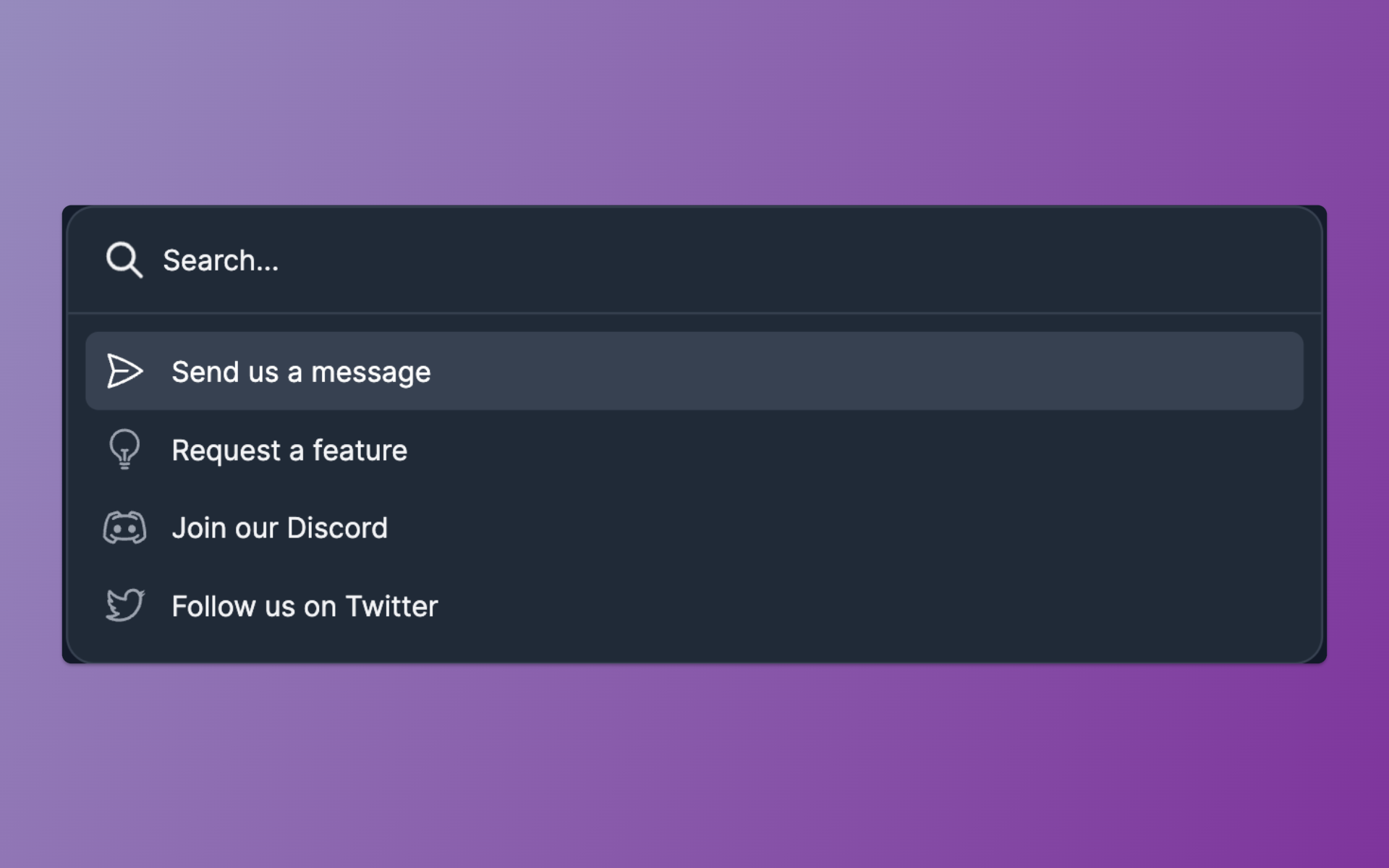 ---
Discord community
Join our active Discord community, where you ask questions, share experiences, and can engage in discussions about Fine or Software 3.0 ideas.
The community is also a good place to share product feedback, report bugs and ask for help when building custom agents and AI workflows.
---
Send us an email
Reach out to us at [email protected]. For product inquiries (bugs, suggestions, or sharing feedback) we recommend sending us in-app message.
---
Twitter
Follow us on Twitter at @thisisfinedev for latest updates, tips, and community news. Feel free to tweet us your questions or suggestions.
---
Roadmap & Feature requests
Help us make Fine even better. If you have ideas for new features or improvements, feel free to submit a Feature Request. We love hearing from our users and continuously work to enhance your experience based on your feedback.